As one of the first cluster-wide event, the 1st URS PhD Workshop was succesfully held between the 8th - 9th of September in Hanover: during the two-day event, the 20 participants, representing 18 institutions from both academia and industrial R&D sector, introduced their respective research projects as part of the URS-cluster and also presented various scientific methods, experiments and tools with particular relevance to the understanding of uncertainties in the site selection process. The workshop was spiked by a fun competitive game organized by the "Schlag dein Team" adventure center held on the first evening, which resulted in not only a scientifically informative meeting but also a joyful social event.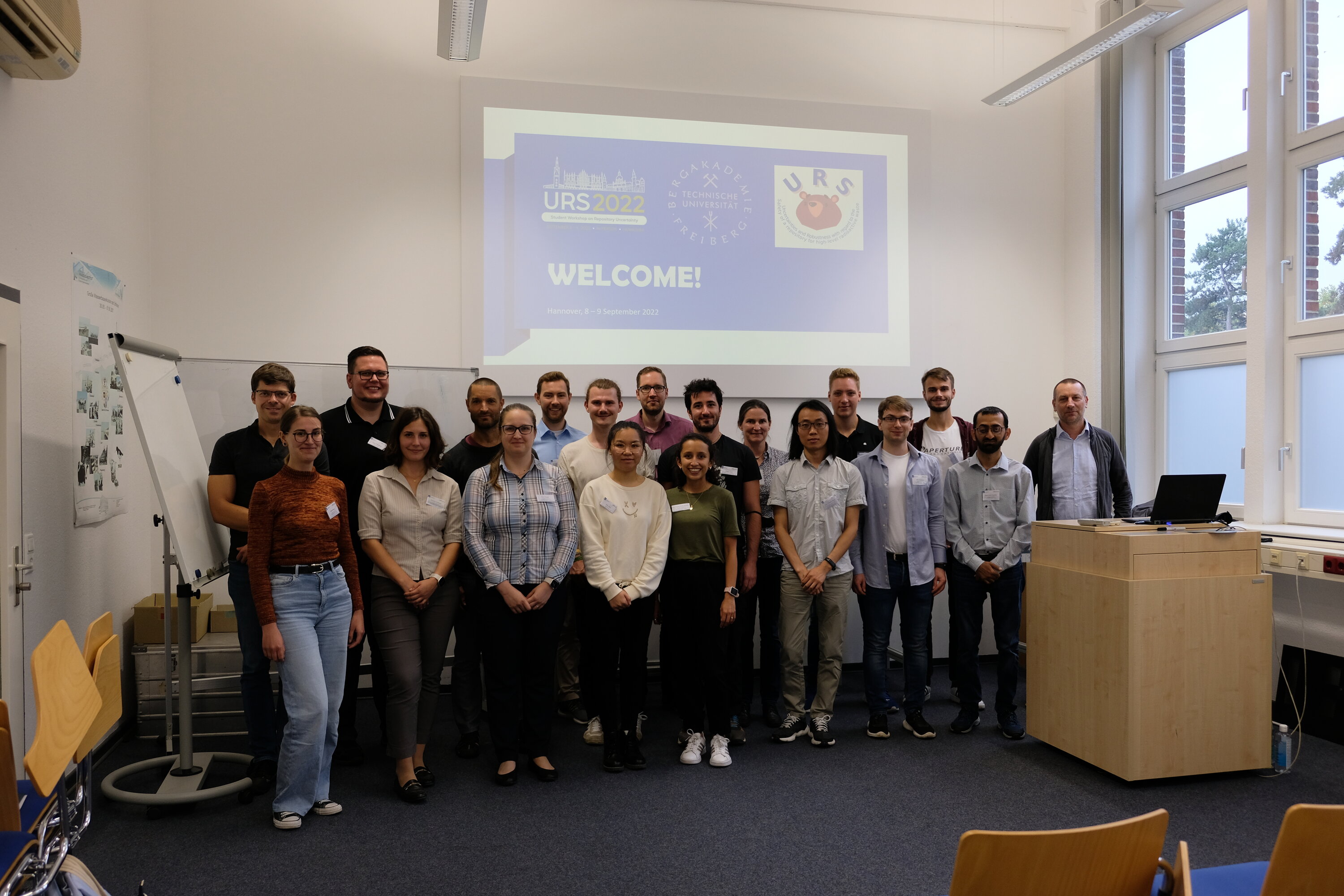 All presentations will be available soon on the URS Workshop website.
Another important event of September was the OpenGeoSys Community Meeting, which took place on the 26th - 27th of September. The meeting, which was held in a hybrid mode - in person in the VisLab at UFZ in Leipzig and also online via a Zoom meeting, was the first occasion that the users and develpers of the OpenGeoSys platform have come together since the COVID-19 outbreak.
The two-day event was filled with an intense exchange of ideas between scientists from different fields of research: 30 presentations from over 20 different institutions were given researchers from as far away as Japan . During the first day, the focus was on the development of the OpenGeoSys platform Covering topics, such as the improvement and innovation of physical processes within OGS, the expansions of the platform, and introduction of various external tools (python tools, workflow managers, fracture simulators) incorporated to OGS. The second day aimed to present the applications of the OGS platform in diverse scientific projects, split into two subject groups: geotechnical and geothermal applications. In the group of geotechnical applications, the MeQUR project members also showed their early research progress. After the presentations held on the first day, the meeting offered an entertainment event in the framework of a dinner and gathering around a camp fire held on-site at UFZ.